Neg's Super Eagles Page
I created this website because I was tired of not getting the information and news that I wanted on my beloved Nigerian Super Eagles. I'm still working on it but from the number of visitors, I feel that its getting somewhere. Please help get the word out on my website. I'd appreciate it very much.
Here is a little information about me.
Name: Negbe O.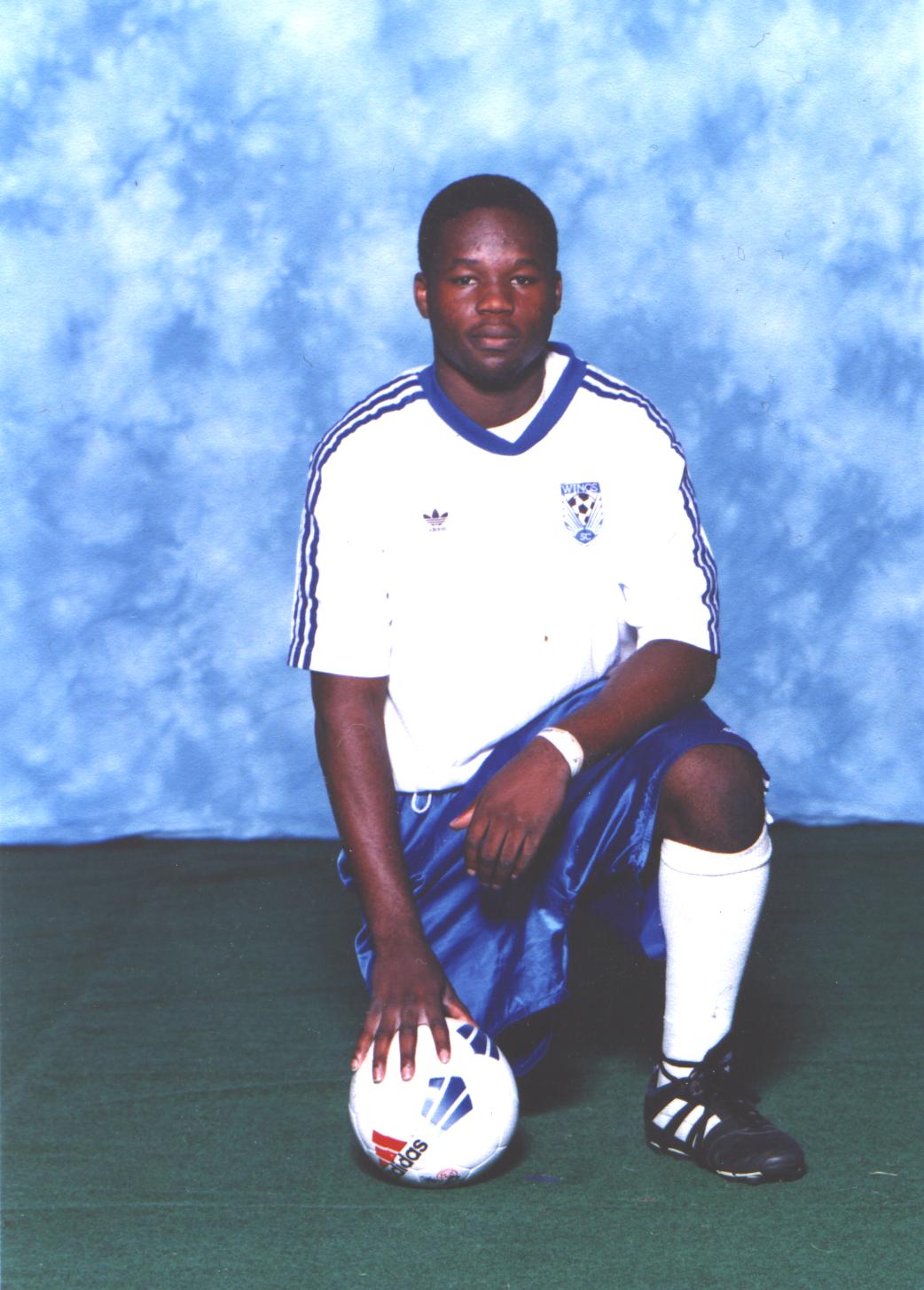 Age: 19
Club: Wings S.C., Cooper High School
Position: Left Back
Number: 16
I was on my high school's soccer team for two years and I also joined up with a club called Wings S.C. for the summer and had the opportunity to play in the USA Cup held in Blaine, Minnesota, where we took on clubs from countries like Mexico, Brazil, Canada, England, and many others.
There is another side to me apart from Football. I have moved from Minnesota to Florida (I live in the United State). I am currently a sophomore in college and am majoring in Computer Science. I am a certified computer technician. I enjoy traveling, listening to a diverse group of music, drawing, and learning foreign languages. Apart from English, I currently also speak French, some Japanese, and a little Spanish. I'd like to also learn Arabic, German, Greek, and Portuguese. I like reading novels with adventure or detective themes. Some of my current novels are The Man With the Red Tattoo, Doubleshot, and Alan Quatermain and the Lost City of Gold. ..I also absolutely love airplanes.
My favorite clubs: Manchester United, Jueventus, PSV Eindhoven, River Plate, and some others.
Favorite Players: Austin Okocha, Ruud van Nistelrooy, Patrick Kluivert, Christian Vieri, Roque Santa Cruz.
Favorite Novel: Oliver Twist
Favorite Celebrities: Halle Berry, Selma Hayek, Brandon Frasier.
This is my club at the USA Cup competition.